Enjoy the freedom of the road knowing you're covered.
Cruising on city streets or country backroads.
Get the coverage you need to help protect you and your bike.
In Ontario, if your motorcycle is licensed for the road, you need to have, at a minimum, liability insurance to legally drive it on the road. We're here to help you understand the different types of insurance available to you and we'll customize the coverage for your needs and protection.
How to lower your premiums.
Have a great driving record? You may be eligible for one of these discounts:
Talk to one of our insurance experts today.
Have questions about motorcyle insurance?
Keeping a good driving record is the main way to control your insurance costs. As well, the more experience you gain with your motorcycle license coupled with a good driving record, the lower your premium will get. You can also get additional discounts for combining your motorcycle policy with other types of policies such as your other autos or home insurance. Contact us for advice on what additional savings we can obtain for your motorcycle insurance to maximize your savings.
Yes, the "Accident Benefits" section of your motorcycle insurance, which forms part of your mandatory liability coverage in Ontario, will cover any passengers you have on your motorcycle with you if you get into an accident and they are injured or killed.
While the cost to insure an older motorcycle can vary, older bikes tend to be less powerful and not as fast, making them less risky. Therefore, your liability insurance is likely to be cheaper than it would be for a new bike.
More information about motorcycle insurance.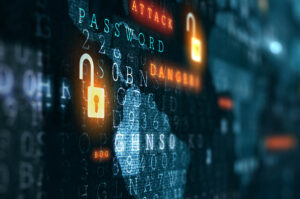 Business
Cyber security is a hot topic these days. News articles about hackers attacking vital systems in the Ukraine or large companies having their data compromised
Read More »
Please answer the following short questionnaire to start the ball rolling and one of our brokers will be in touch shortly in order to finish the quoting process.
Please note that we are only able to insure vehicles located in Ontario.