Farm Insurance in Orillia, ON
We're rooted in the community and we know farm insurance.
We understand what Ontario farmers need.
We have the knowledge to get you the best coverage for your farming operation so that your home and business are protected.
Your farm is more than just a business. It's a way of life.
We'll help protect what matters most.
Farming isn't just like any other business and requires insurance that is customized to each operation. Regardless of the size of your agri-business, you'll need insurance that protects you against liability, damage to your machinery and outbuildings, as well as the potential loss of income if an unforeseen peril threatens your livelihood. Talk to our experts to find out the best kind of coverage for your operation.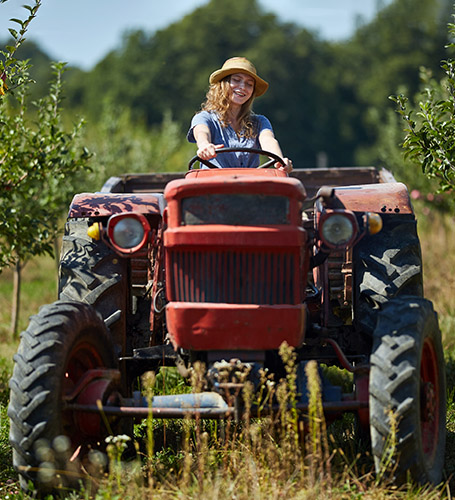 We'll customize an insurance solution that works for you.
Whether you're running a working farm or a small hobby farm we'll go over all the options to make sure you have the best coverage.
Relax. We'll find you the best insurance coverage so you're protected.
Livestock & poultry insurance
Your animals are essential to the success of your operation.
Talk to one of our insurance experts today.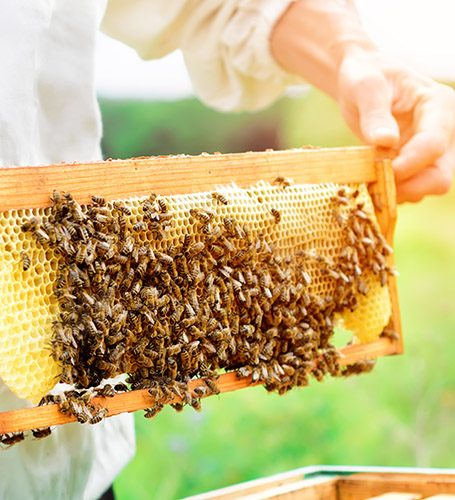 Don't rely on your homeowners insurance to protect you.
Farm insurance isn't just for farmers with hundreds of acres of corn or a massive poultry operation. If you have a small farm that you're operating mainly for pleasure you should consider getting hobby farm insurance. Though hobby farms can be different sizes and types, by definition, a hobby farm isn't used as a primary source of income.
Why you need hobby farm insurance
Talk to one of our insurance experts today.
Just because you do it for fun doesn't mean you don't need insurance.
You've finally taken the plunge and now you have a couple of horses. Maybe you're boarding your friend's horse or plan to offer riding lessons in your paddock. Then, you've always thought that offering trail riding on your property would be fun. If any of these statements describe you, give us a call to discuss your insurance options.
Insurance protection designed for you
Getting equine insurance can be difficult under a regular farm insurance policy. We have the expertise to get you covered.
Talk to one of our insurance experts today.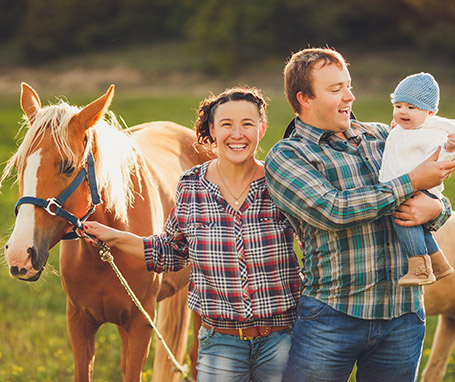 Have questions about farm insurance?
More information about farm insurance.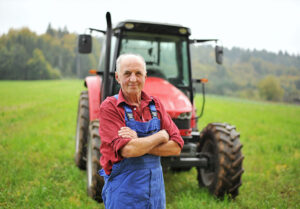 crop insurance
Running a successful agricultural business comes with inherent risks. From unpredictable weather events to crop diseases and accidents, farmers face numerous challenges that can significantly
Read More »