Insurance Jobs in Orillia, ON.
We're looking for creative thinkers
and problem solvers.
Join us and make a difference.
Discover a culture of innovation and creative problem-solving.
We're a different kind of insurance brokerage. Discover our dynamic and progressive work environment that fosters and supports continued education, community volunteerism and work-life balance. Join us and turn your hard-earned skills into an exciting new career with enormous growth potential.
We're looking for critical thinkers, great communicators and innovative problem solvers.
We're looking for you.
Work with a great team. Though we all bring different skills to the table, we're united in our passion for service excellence and outstanding client advocacy. Work with us and you'll make an impact every day. No matter your role, you'll collaborate with team members to find successful and creative solutions to new challenges.
We are a full service brokerage encompassing Personal Lines, Commercial Lines and  a full Marine division. Our members are supported by Training and Development, as well as IT and Marketing teams.
Want to know more about what it's like to work here? Watch the video and discover what we're all about.
We believe in supporting the communities where our clients and our team members live and work. Helping our clients is the core of our business and extending a helping hand to others is a natural extension of how we run our company.
Our team members are encouraged to become involved with local organizations that are meaningful to them and contribute to their communities in a positive way. We cover up to 14 hours of lieu time to allow our team members to volunteer their time, expertise and skills to help our communities.
From preparing meals and collecting toys to participating in fundraising events and donating, we're all coming together to make a difference.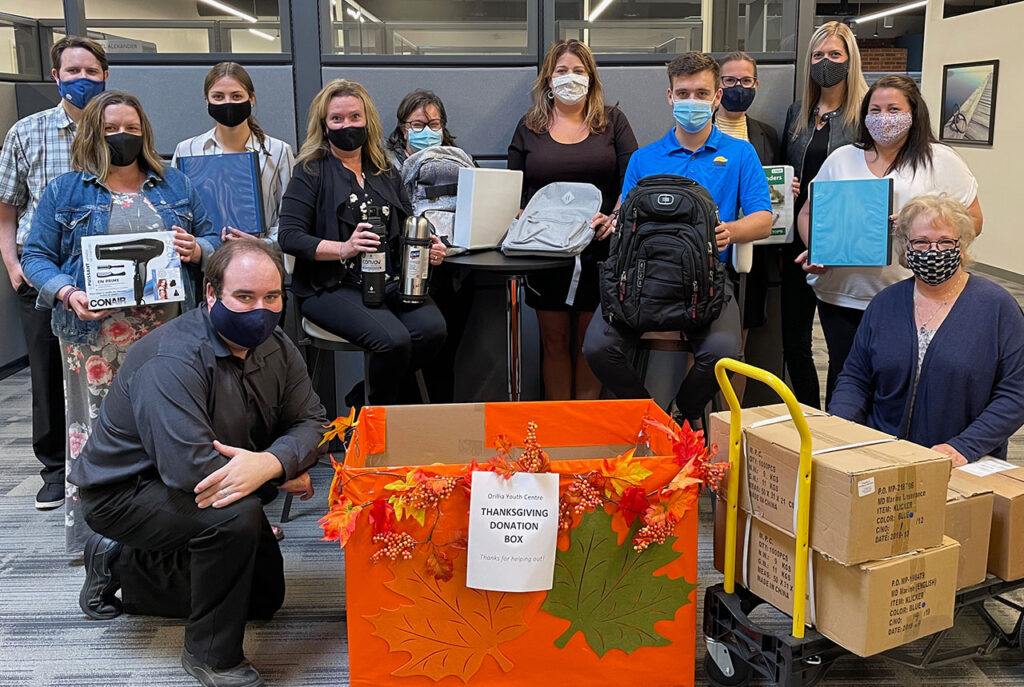 Enjoy competitive pay, a flexible and hybrid work program, great benefits, training and continuing education support, and generous vacation time. 
Team members are encouraged to take advantage of extensive training and development programs designed to support continuous learning through personal and professional growth. 
Experience our bright, new office with collaborative spaces and relaxation zones and be inspired.
A fun workplace
is a great workplace.
We believe that a fun workplace makes for a relaxed and happy office and can inspire creativity. Our team takes time to kick back, relax and connect with each other. Taking part in team events means that we all have a chance to shine.
Members are encouraged to suggest, lead and participate in company-wide events such as themed Fridays, potluck lunches and sports team jersey days. Home-baked cookies often appear in our coffee bar and bottomless coffee and tea pots are standard.
Annual events such as our summer baseball game and fall corporate retreat allows us all to reconnect and build a dynamic team.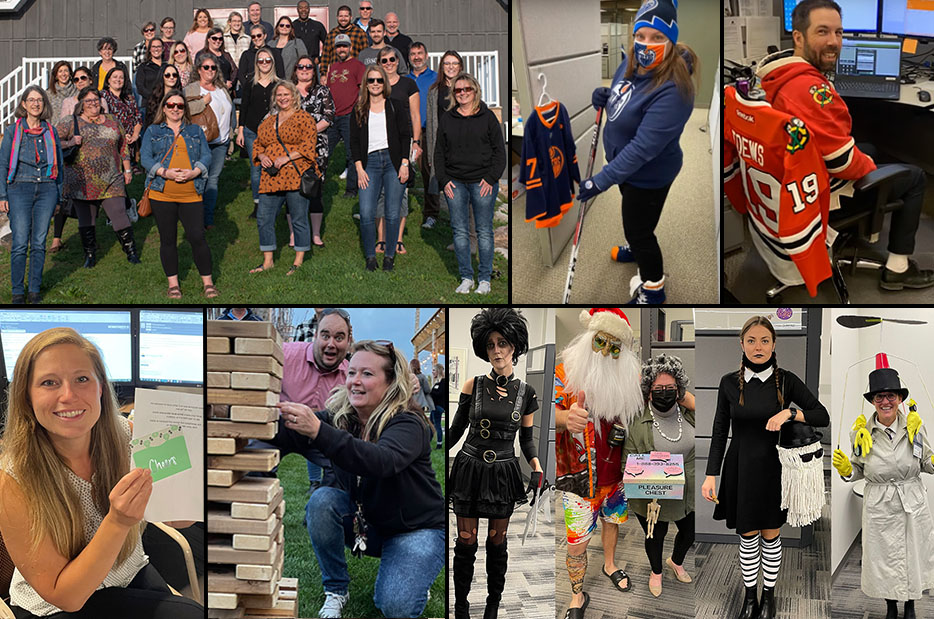 We are committed to putting the right people in the right positions so that we can continue to grow. We offer a wide range of opportunities for both experienced insurance professionals and qualified candidates looking to make a career change.
We offer the benefits of a smaller organization, where team members are known, valued and recognized for their contributions, while also offering the privileges of a larger company such as the opportunity to attend industry functions, flex-time arrangements, enhanced benefits, stability and growth opportunities.
Join us and discover how rewarding a career in the insurance industry can be.