Contractor and Construction Insurance
The coverage you need to build your business.
Contractor, construction and builder's risk insurance protection.
Specifically tailored to your construction business's unique needs.
Contractors face demanding and complex challenges operating in today's construction industry. From labour shortages to supply chain issues, there's no shortage of risk. To safeguard your company, you need seasoned insurance professionals who understand the construction industry. Our team will help you find a policy offering protection for you, your employees, equipment, your income and more.
Focus on your construction business knowing you have the coverage to keep things moving ahead even when the unexpected happens.
Contractor Insurance Coverage Highlights
Builder's Risk Insurance Coverage Highlights
Talk to one of our Commercial insurance experts today.
Who is contractor, construction or builder's risk insurance right for?
Talk to one of our commercial insurance experts today.
More information about business insurance.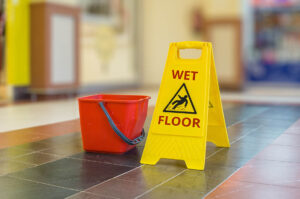 Business
Accidents happen. That's why you have liability insurance to protect your business from unfortunate incidents like a slip-and-fall accident. Nonetheless, the cost of deductibles and
Read More »