McLean & Dickey Ltd. will be celebrating 100 years of business in Orillia in 2022. Over the next few months will be featuring stories celebrating our history and some of the memorable moments of being part of the Orillia community for so many years.
The sleek ivory white MGA parked on the British motors car lot was the classic sports car. The elegant lines oozed charm and whispered, "girls will be falling over themselves to go for a ride in this car."
It was 1960 and 20-year-old Bill Phelps was about to leave for university in Michigan and needed a car. The MGA, sitting on Ralph Biscoe's lot in Orillia, seemed like the perfect vehicle for a fellow going off on his own for the first time. He drove it home and proudly showed it off to his father whose first question was, "So what are you planning on doing about insurance?"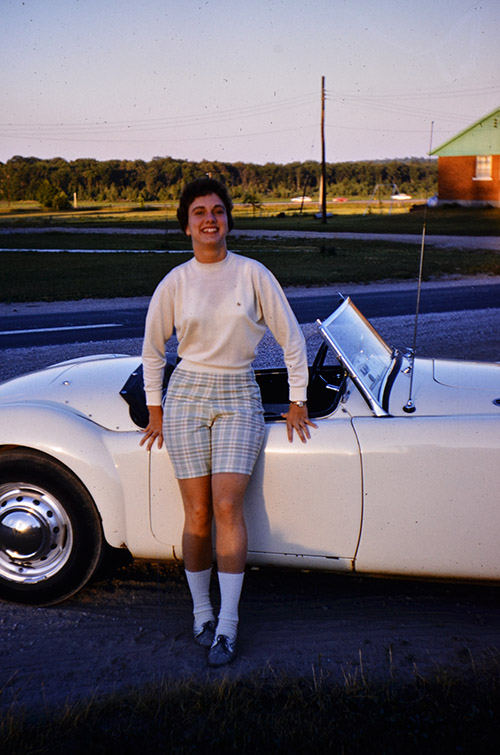 Bill learns about risk-aversion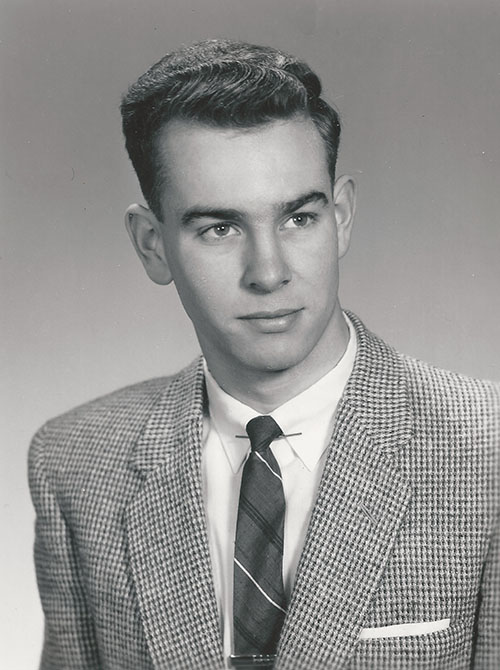 Auto insurance wasn't mandatory in Ontario before 1979, but having insurance was obviously the smart thing to do. Bill breezily informed his father that insurance wouldn't be a problem and set about contacting various insurance brokers in town to see what he could get. He quickly discovered that no one wanted to talk to a young driver with a sports car, especially one that was synonymous with racing.
"He wisely left me alone to figure it out," said Bill. "And when I came back to him and confessed that I hadn't been able to get anyone to talk to me, he said: right, this is your first lesson – you have to think about the whole package before making a decision."
"Then Dad called George McLean and explained the situation and George said leave it with me."
Bill was equally pleased and relieved when George called him back to let him know that he'd managed to find him coverage. It was the start of a sixty-year plus relationship filled with mutual respect. "I kept going back year after year because of the service," Bill admits.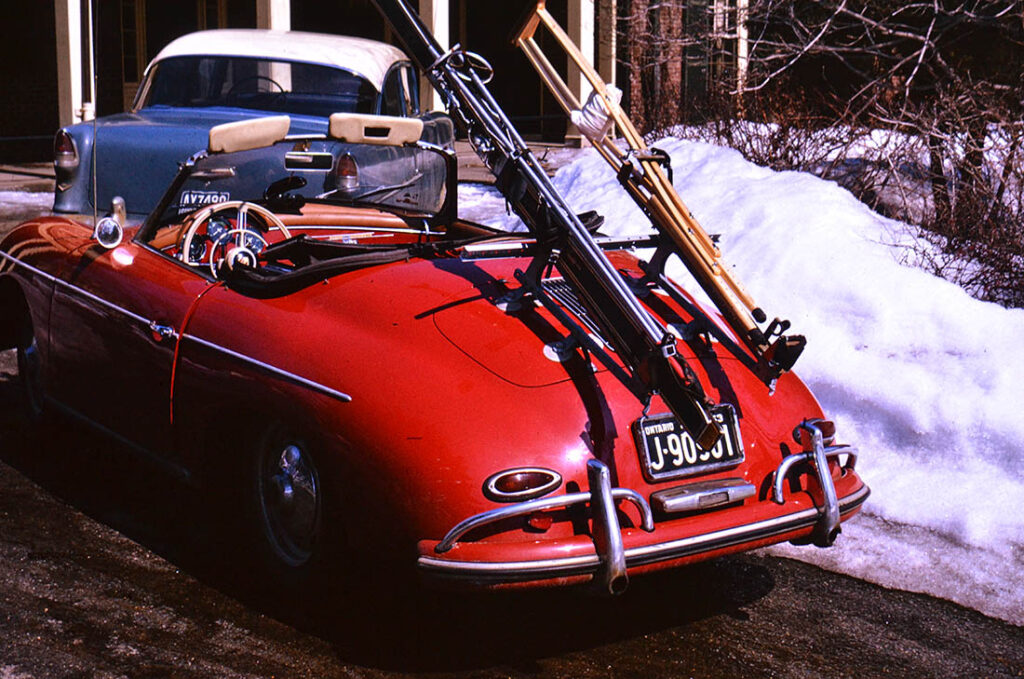 Eventually he replaced the MGA with a 1959 Porsche. The photo above the story shows Bill's girlfriend, June, smiling at the camera while sitting on the hood of the Porsche before it was repainted.
"It had a glamorous body style, but its engine was essentially a glorified VW Beetle."
He drove it across the United States, travelling to 32 different college campuses in his new job as a field secretary for a fraternity. Eventually, the Porsche came to an inglorious end in Toledo, Ohio. "I failed to stop, and the front end of the car slid under a dump truck." Shaken, he called McLean & Dickey. "They were very helpful and gave me the guidance I needed even though I was out of the country."
"I've stayed with McLean & Dickey for 61 years," Bill explains. "They saw me through difficult periods and kept providing excellent service. When George McLean retired, I was taken care of by a succession of good people. I've been a loyal McLean & Dickey customer for over 60 years because they took good care of me as a young driver, when others wouldn't."
Taking exceptional care of our clients is the driving force behind our company and the reason why we take the time to learn about their needs and put them front and centre. We're proud of the long-standing relationships we have with all of our clients, including Bill Phelps, and thank them for their continued business.