We're part of your community.
We're here to help. Let's get you covered.
Insurance Brokers in Orillia, ON
Let's find the right insurance to protect what's important.
Ask us how you can save when you bundle your auto and home Insurance.
Caring. Innovative. Trusted.
We've been providing outstanding insurance solutions since 1922.
We work for you to provide insurance coverage that's customized to your unique needs, at the most competitive price we can find. We have the expertise to educate and empower you to make the best informed decisions about your insurance options. If you have to make a claim, we're here to advocate on your behalf to get the best insurance and settlement possible.
We're Orillia's only locally owned and operated insurance brokerage. Whether you're in Barrie, Midland, Orillia or somewhere in between, chances are that one of us is your neighbour.
In 2022, we celebrated our 100th year in business.
Find out more about our company and how its history is woven through the fabric of Orillia. From local politicians and soldiers to MPs and sports heroes, the people who were responsible for making McLean & Dickey the company that it is today, also left their mark on our community.
What our clients say about us.
Graeme was nothing less than super in setting up home and auto insurance for me. He went through everything, he wasn't pushy, and he gave me time to make my decision. He dealt with all of my questions in an efficient manner. I was very impressed with him. Would recommend McLean & Dickey to anyone.
Service Consistently Outstanding
The service that we receive from McLean & Dickey has been outstanding ever since I have been with the company. They are always looking out for us to cut costs and save money. We order certificates quite often and we receive them pronto! The service is consistently outstanding.
I had a mishap a few weeks ago and the individual that it happened with said he was going to take care of the damage. He didn't. Wayne and Kim from McLean & Dickey really took care of me throughout the claim process, and they went the extra mile to ensure that I was taken care. I'm really proud to be a customer of McLean & Dickey and I thought you should know!
Relax. We'll find you the best insurance coverage so you're protected.
Read our latest blog posts.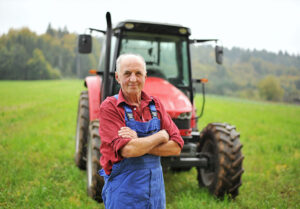 Farm Insurance
Running a successful agricultural business comes with inherent risks. From unpredictable weather events to crop diseases and accidents, farmers face numerous challenges that can significantly
Read More »